WELCOME
Looking for tickets?
Click HERE
or call the DSA Box Office at 214-692-0203.
SPECIAL GROUP DISCOUNTS ARE AVAILABLE!


The Dallas Symphony Chorus was founded in 1977 - and we've nearly completed our
37th Season
! View the
2014-2015 Schedule
or visit the
Concerts Archive
to see what we've performed over the years.

Would you like to sing with us? Inquire about scheduling an
audition
.
Dallas Symphony Orchestra Announces
Jean D. Wilson Chorus Director Chair
Significant gift will endow the Dallas Symphony Chorus directorship
DALLAS (May 12, 2015) – The Dallas Symphony Orchestra (DSO) announces the Jean D. Wilson Chorus Director Chair, in recognition of a significant endowment gift by Jean D. Wilson. The Chorus Director's Chair has been held since 2011 by Joshua Habermann.

"The Dallas Symphony Chorus is a dedicated group of volunteers who work tirelessly to perform at the highest professional level," Habermann said. "Each singer in the chorus enriches their communities through music, and I am very grateful to Dr. Wilson for this generous endowment gift which serves as wonderful recognition of their talent and dedication."

Dr. Jean D. Wilson is Professor Emeritus of Internal Medicine at UT Southwestern Medical Center. Dr. Wilson has enjoyed the cultural life of Dallas and performances by the Dallas Symphony Orchestra since he moved to the city to study medicine in 1951.

"I have attended Dallas Symphony performances regularly for 64 years, some 500 performances overall, and there is no question but that my life has been enriched immensely by this experience," said Dr. Jean D. Wilson. "I feel this gift is a 'thank you' for all those beautiful musical moments which continue to mean so much to me. I envy people who sing well and provide so much pleasure to those of us who don't, and I hope this Endowed Chair will enable Joshua Habermann and the Dallas Symphony Chorus to continue to inspire people like me for years to come."


Read more here (with photos).
2014-2015 - Our 37th Season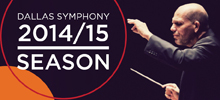 The Dallas Symphony Chorus has completed 36 seasons and a successful
5th International Tour
and we are nearly finished with Season #37! We began the season with a special FREE "Rush Hour" concert on September 11 as part of the
Meyerson 25 Celebration
- just the Chorus on stage along with Mary Preston on the powerful Lay Family Concert Organ which included a moving tribute to our local fire, police and first responders. The Chorus had three moving performances of the
Faure'
Requiem
in November 2014, and our always popular
Christmas Celebration
concerts finished out the year in December. In April, 80 members of the Chorus sang the popular
Mozart
Requiem
, and the full Chorus then returned for the rarely performed
Bernstein
Kaddish
in mid-May. The Women of the Chorus along with the Children's Chorus of Greater Dallas wrap up the season with the
Mahler
Symphony #3
,
later in May.
View the 2014-2015 Season Schedule Now
! Our 2015-16 season is just around the corner!
Director - Joshua Habermann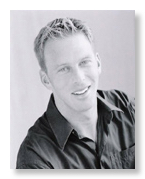 Joshua Habermann
officially began conducting rehearsals with the Chorus on August 22, 2011. Mr. Habermann is the sixth permanent Director of the Chorus since its establishment in 1977 by then DSO Maestro Eduardo Mata.

-
Announcement on ChoralNet

-
Dallas Morning News Story

-
Bio for Mr. Habermann