CHORUS DIRECTOR

Joshua Habermann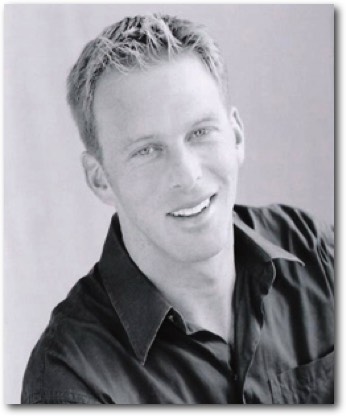 2011 marked
Joshua Habermann
's first year as Chorus Director of the Dallas Symphony Chorus, the official vocal ensemble of the Dallas Symphony Orchestra, in the Jean D. Wilson Chorus Director Chair. Habermann is also Music Director of The Desert Chorale, a professional chamber choir based in Santa Fe, New Mexico.


Prior to his DSO appointment in 2010, Habermann was assistant conductor of the San Francisco Symphony Chorus, where he prepared the chorus for performances with conductors Michael Tilson Thomas and Charles Dutoit. Recordings as a singer with the SFSC include Christmas by the Bay and Mahler's Symphony No. 2, a Grammy nominee for Best Choral/Orchestra Recording.

Habermann has appeared in numerous conferences and festivals, including international engagements in Brazil, Cuba, Costa Rica, Germany, Czech Republic, France, China, and Singapore. As a singer (tenor), he has performed with the Oregon Bach Festival Chorus under Helmuth Rilling, and made three recordings with Austin-based Conspirare: Through the Green Fuse, Threshold of Night, and Requiem, a Grammy nominee and Edison Music Award winner for Best Choral Recording.

Recent conducting projects include Mendelssohn's Elijah, Haydn's The Creation, Mozart's Requiem, Monteverdi's Vespers of 1610, J.S. Bach's B Minor Mass, Rachmaninoff's All-Night Vigil and a collaboration with mezzo-soprano Susan Graham in Aaron Copland's rarely-performed masterwork, In the Beginning.

A passionate advocate for music education, Habermann has served on the faculties at San Francisco State University and the University of Miami, and worked with young singers and conductors in master classes and workshops throughout the United States and abroad. He is currently an adjunct faculty member at the
University of North Texas
, where he teaches conducting and choral literature.

A native of California, Habermann is a graduate of Georgetown University and the University of Texas at Austin, where he completed doctoral studies in conducting with Craig Hella Johnson. He lives in Dallas with his wife Joanna and two children.
CONDUCTING ASSOCIATE
Lindsay Pope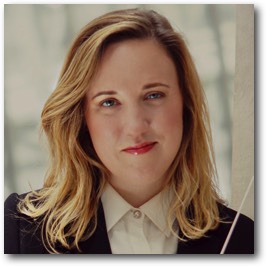 Lindsay Pope
is a doctoral candidate in choral conducting at the
University of North Texas
, where she directed Concert Choir and currently serves as assistant conductor of University Singers. In Fall 2016 she was named Conducting Associate to the Dallas Symphony Chorus, for which her work as chorusmaster has been praised as "exemplary and well-prepared" (Texas Classical Review).


From 2009-2016, Lindsay served as Director of Choral Ensembles and Lecturer in Music at Mount Holyoke College, where she conducted the Glee Club, Chorale, and Chamber Singers, and taught undergraduate conducting. Under her direction, the ensembles participated in tours in Boston, New York, Philadelphia, and New Orleans, released a commercial CD, and performed at the American Choral Directors Association's 2016 Eastern Division Conference. Lindsay was also active as Reading and Standards Chair for Women's Choirs for the Massachusetts branch of ACDA, and appeared as a choral clinician for area children's choruses and district choirs in Massachusetts and New York. Lindsay is passionate about exposing her students to choral music from a variety of genres, eras, and particularly cultures. She has traveled to Corsica and the Republic of Georgia with Village Harmony to study and perform traditional folk songs and chant.

Lindsay is a frequent soloist with UNT Collegium and Baroque Orchestra
,
most recently as alto soloist for Bach's
St. John Passion
. In June she represented UNT in a chamber ensemble at the Boston Early Music Festival. She is a founding member of Polyphonia, a 5-voice early music ensemble specializing in one-on-a-part singing of medieval and Renaissance repertoire.

Lindsay completed her Masters at Westminster Choir College. She received her Bachelor of Arts in Music from Mount Holyoke College, where she directed and sang in the V-8s, the oldest continuing female a cappella group.
CHORUS PIANIST
Jeff Lankov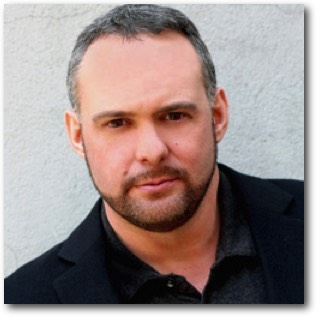 Jeff Lankov
is only the second individual to be named Chorus Pianist for the Dallas Symphony Chorus, following the 38-year tenure of
Jerry Stephens
. Jeff officially took the chair at the piano when rehearsals began for the 2016-2017 season.

Jeff has been hailed for his "alternately ferocious and sensitive" (New York Times), "muscular and moving" (Dallas Morning News) "performances of brilliance and dedication…there seems to be nothing that eludes his grasp." (New York Concert Review).

A specialist in the works of living composers and the American Minimalist Movement, Lankov has recorded compositions of Gershwin, Messiaen, Finnissy, Piazzolla, and Rodríguez. His repertoire includes works by composers as diverse as John Adams, Blind Tom, John Cage, George Crumb, Michael Finnissy, and Jacob TV, along with music for toy piano and prepared piano, and Lankov's own solo-piano transcriptions of Stravinsky's The Rite of Spring and The Firebird.

As a solo recitalist and collaborative pianist, Jeff Lankov has performed in the major concert venues, as well as in popular genres at venues including Radio City Music Hall and Broadway theatres. His multimedia programs combine music with theatrical elements, visual art and computer-generated sounds and images, often in unusual juxtapositions that explore the synthesis of popular and classical forms. Lankov holds a Ph.D. in Piano Performance from New York University.

www.JeffLankov.com
CHORUS ADMINISTRATOR
Ryan Sullivan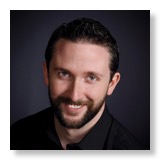 Ryan Sullivan
began his duties as Chorus Administrator in June 2017 and is a native of St. Louis, MO. His earliest memories of music are watching his mother's choirs at after school and weekend rehearsals and seeing how much they loved music and were committed to one another in that process. Ryan attended college at University of Missouri - Kansas City for music and directed high school, children's, and community choirs in the Kansas City area. He holds an M.M. in Choral Conducting from Texas Tech University and is currently pursuing a D.M.A. in Choral Conducting at the
University of North Texas
.


CHORUS LIBRARIAN
Melanie Gilmore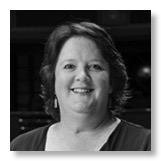 Melanie Gilmore
has been a member of the Dallas Symphony Chorus since 1995 and took on the part-time role of choral librarian for the Dallas Symphony in 2007. She is a graduate of Baylor University where she was a member of the Golden Wave marching band and concert bands playing French horn. She has also directed and performed in numerous handbell ensembles and served as music librarian for several groups. Melanie's career was spent mostly in the corporate world in marketing and event planning. She is married to Norbert and loves working part-time so she can spend time with her son, Ryan, and volunteering with his high school band and numerous other activities.
CHORUS EXECUTIVE COMMITTEE

CHORUS EXECUTIVE COMMITTEE
The Dallas Symphony Chorus membership elects the following leadership positions on a 2-year rotating basis. These official voting members of the Executive Committee, along with the chorus director and staff, oversee and coordinate the smooth operation of a variety of standing committees, activities, and annual events.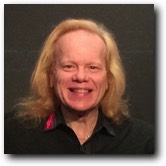 President
Michael Bentley (T1)
Term Ends Spr 2019
---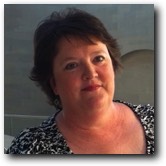 Vice-President
Melanie Gilmore (A1)
Term Ends Spr 2019
---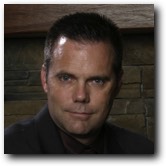 Treasurer
David Hott (B1)
Term Ends Spr 2018
---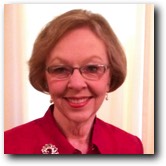 Secretary
Kay Lutes (A2)
Term Ends Spr 2018
---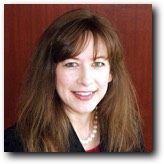 Past-President
Lucy Meyers-Lambert (S2)
Term Ends Spr 2019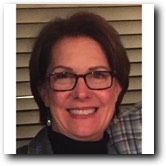 Soprano
Janet Noonan
Term Ends Spr 2019
---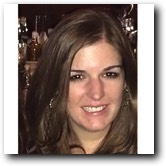 Alto
Mary Crouch
Term Ends Spr 2018
---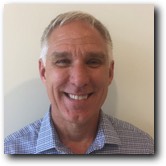 Tenor
Dan Thompson
Term Ends Spr 2019
---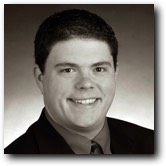 Baritone/Bass
Jared Duncan
Term Ends Spr 2018
This Page Was Last Updated: 1/6/18