CHORUS DIRECTOR

Joshua Habermann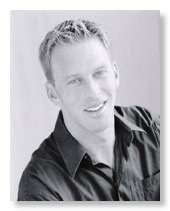 The 2017-18 season marks Joshua Habermann's seventh as Chorus Director of the Dallas Symphony Chorus, the official vocal ensemble of the Dallas Symphony Orchestra, in the Jean D. Wilson Chorus Director Chair. Habermann is also Music Director of The Desert Chorale, a professional chamber choir based in Santa Fe, New Mexico.

Prior to his DSO appointment in 2010, Habermann was assistant conductor of the San Francisco Symphony Chorus, where he prepared the chorus for performances with conductors Michael Tilson Thomas and Charles Dutoit. Recordings as a singer with the SFSC include Christmas by the Bay and Mahler's Symphony No. 2, a Grammy nominee for Best Choral/Orchestra Recording.

Habermann has appeared in numerous conferences and festivals, including international engagements in Brazil, Cuba, Costa Rica, Germany, Czech Republic, France, China, and Singapore. As a singer (tenor), he has performed with the Oregon Bach Festival Chorus under Helmuth Rilling, and made three recordings with Austin-based Conspirare: Through the Green Fuse, Threshold of Night, and Requiem, a Grammy nominee and Edison Music Award winner for Best Choral Recording.

Recent conducting projects include Mendelssohn's Elijah, Haydn's The Creation, Mozart's Requiem, Monteverdi's Vespers of 1610, J.S. Bach's B Minor Mass, Rachmaninoff's All-Night Vigil and a collaboration with mezzo-soprano Susan Graham in Aaron Copland's rarely-performed masterwork, In the Beginning.

A passionate advocate for music education, Habermann has served on the faculties at San Francisco State University and the University of Miami, and worked with young singers and conductors in master classes and workshops throughout the United States and abroad. He is currently an adjunct faculty member at the University of North Texas, where he teaches conducting and choral literature.

A native of California, Habermann is a graduate of Georgetown University and the University of Texas at Austin, where he completed doctoral studies in conducting with Craig Hella Johnson. He lives in Dallas with his wife Joanna, and two daughters.
ASSISTANT CHORUS DIRECTOR
Lindsay Pope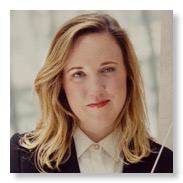 Lindsay Pope
is a doctoral candidate in choral conducting at the University of North Texas, where she directed Concert Choir and currently serves as assistant conductor of University Singers. She is also Conducting Associate to the Dallas Symphony Chorus, for which her work as chorusmaster was praised as "exemplary and well-prepared" (Texas Classical Review).


From 2009-2016, Lindsay served as Director of Choral Ensembles and Lecturer in Music at Mount Holyoke College, where she conducted the Glee Club, Chorale, and Chamber Singers, and taught undergraduate conducting. Under her direction, the ensembles participated in tours in Boston, New York, Philadelphia, and New Orleans, released a commercial CD, and performed at the American Choral Directors Association's 2016 Eastern Division Conference. Lindsay was also active as Reading and Standards Chair for Women's Choirs for the Massachusetts branch of ACDA, and appeared as a choral clinician for area children's choruses and district choirs in Massachusetts and New York. Lindsay is passionate about exposing her students to choral music from a variety of genres, eras, and particularly cultures. She has traveled to Corsica and the Republic of Georgia with Village Harmony to study and perform traditional folk songs and chant.

Lindsay is a frequent soloist with UNT Collegium and Baroque Orchestra
,
most recently as alto soloist for Bach's
St. John Passion
. In June she represented UNT in a chamber ensemble at the Boston Early Music Festival. She is a founding member of Polyphonia, a 5-voice early music ensemble specializing in one-on-a-part singing of medieval and Renaissance repertoire.

Lindsay completed her Masters at Westminster Choir College. She received her Bachelor of Arts in Music from Mount Holyoke College, where she directed and sang in the V-8s, the oldest continuing female a cappella group.
CHORUS PIANIST
Jeff Lankov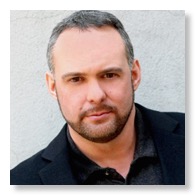 Pianist
Jeff Lankov
is only the second individual to be named Chorus Pianist for the Dallas Symphony Chorus, following the 38-year tenure of
Jerry Stephens
. Jeff officially took the chair at the piano when rehearsals began for the 2016-2017 season.

Jeff has been hailed for his "alternately ferocious and sensitive" (New York Times), "muscular and moving" (Dallas Morning News) "performances of brilliance and dedication…there seems to be nothing that eludes his grasp." (New York Concert Review).

A specialist in the works of living composers and the American Minimalist Movement, Lankov has recorded compositions of Gershwin, Messiaen, Finnissy, Piazzolla, and Rodríguez. His repertoire includes works by composers as diverse as John Adams, Blind Tom, John Cage, George Crumb, Michael Finnissy, and Jacob TV, along with music for toy piano and prepared piano, and Lankov's own solo-piano transcriptions of Stravinsky's The Rite of Spring and The Firebird.

As a solo recitalist and collaborative pianist, Jeff Lankov has performed in the major concert venues, as well as in popular genres at venues including Radio City Music Hall and Broadway theatres. His multimedia programs combine music with theatrical elements, visual art and computer-generated sounds and images, often in unusual juxtapositions that explore the synthesis of popular and classical forms. Lankov holds a Ph.D. in Piano Performance from New York University.

www.JeffLankov.com
CHORUS ADMINISTRATOR
Ryan Sullivan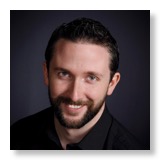 Ryan began his duties as the Administrator for the Chorus in June 2017 and is a native of St. Louis, MO. His earliest memories of music are watching his mother's choirs at after school and weekend rehearsals and seeing how much they loved music and were committed to one another in that process. Ryan attended college at University of Missouri - Kansas City for music and directed high school, children's, and community choirs in the Kansas City area. He holds an M.M. in Choral Conducting from Texas Tech University and is currently pursuing a D.M.A. in Choral Conducting at the University of North Texas.


CHORUS LIBRARIAN
Melanie Gilmore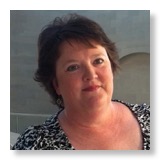 Melanie Gilmore has been a member of the Dallas Symphony Chorus since 1995 and took on the part-time role of choral librarian for the Dallas Symphony in 2007. She is a graduate of Baylor University where she was a member of the Golden Wave marching band and concert bands playing French horn. She has also directed and performed in numerous handbell ensembles and served as music librarian for several groups. Her career was spent mostly in the corporate world in marketing and event planning. She is married to Norbert and loves working part-time so she can spend time with her son, Ryan, and volunteering with his high school band and numerous other activities.
Former Director ad interim - Terry Price (2009-2010)
FORMER DIRECTOR ad interim (2009-2010)
Terry Price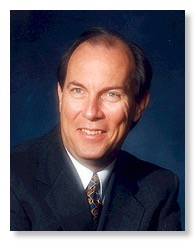 In a message to Chorus membership on September 18, 2009, Doug Adams, President of the Dallas Symphony Association, announced that
Terry Price
, Director of Music at Preston Hollow Presbyterian Church, had been named Interim Director of the Dallas Symphony Chorus, effective immediately. Mr. Price served in this interim capacity until the search committee for a new permanent Dallas Symphony Chorus Director completed its work.


Mr. Price has led choirs at the International Church Music Festival in Coventry, England; at the International Church Music Festival in Rome; the Cambridge Summer Music Festival in Cambridge, England; and the Christmas Eve Celebrations in Bethlehem, Israel. He has worked with many of the leading choral conductors, including Sir David Willcocks, John Rutter, Bob Chilcott, Tim Brown, Paul Leddington Wright and Andrew Carter.


A native of Stephenville, Texas, Mr. Price holds the Master of Sacred Music Degree from Perkins School of Theology at Southern Methodist University, and a Bachelor of Music Education degree from Tarleton State University. Before starting his position at Preston Hollow Presbyterian in 1998, Terry served as Director of Music at Peachtree Presbyterian Church in Atlanta, Lovers Lane United Methodist Church in Dallas, and Plymouth Park United Methodist Church in Irving. He was given the Choral Excellence award by the Texas Choral Directors association in 2006.


Mr. Price's service to the Chorus as Director
ad interim
concluded with the concerts in Vail, CO with the DSO on July 8, 2010.
Former Director - David R. Davidson (1993-2009)
FORMER DIRECTOR (1993-2009)
David R. Davisdon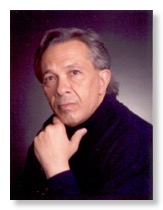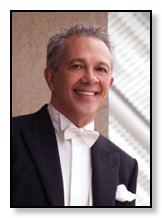 David R. Davidson
passed away peacefully with family at his bedside on September 5, 2009, following a valiant, unwavering two-year battle with cancer.

While he will be greatly missed, David's musical heritage and dedication to artistic excellence will live on in the lives and performances of the thousands of musicians he touched not just in Dallas, but all over the world.


A memorial service was held on
September 10, 2009
in the Sanctuary of
Highland Park United Methodist Church
in Dallas. Music was provided by members of the Dallas Symphony Orchestra and Chorus joining the HPUMC Chancel Choir conducted by
DSO Music Director Jaap van Zweden
and
Ann Howard Jones
of Boston University.
Dallas classical radio station
WRR 101.1
dedicated the No. 1 recording on their 2009 Classical Countdown to Mr. Davidson - the Beethoven Symphony No. 9 (recorded by the Chorus in 2004).
From DSO Music Director Emeritus
Andrew Litton
:

"
One of my first acts as Music Director of the Dallas Symphony turned out to be one of my best -- hiring David Davidson as Chorus Master. He transformed a good group of singers into a world class chorus -- one that brought glory to Dallas from the stages of Europe to Carnegie Hall. The collaborations I am proudest of during my Dallas years were the ones that involved the Chorus and David. His calm, spirituality and focus were like a tonic to me, and I have never felt more support from any colleague. David's genius at achieving choral colors was unsurpassed and one of the great moments of my life was when I brought him to Bergen, Norway just this past November to prepare the Bergen Chorus for the Verdi Requiem I was conducting. By ten minutes into the first rehearsal, he had magically transformed that chorus from provincial to glorious! I had never heard such beauty before, and as tears streamed down my face, I felt such pride. Pride that I could share the talent of my friend David with 150 strangers, and that they were instantly touched by his greatness. I cannot imagine the scope of what David's loss will mean to Dallas, because I am much too consumed with what it means to me. I have lost a close friend. We used to joke about being "brothers from another mother", because even though we outwardly seemed like opposites, we were the only ones who knew how similar we were. We made each other better, and there are too few people in life that can do that for each other."
From Maestro
Claus Peter Flor
:

"
About a colleague, for a master, to a friend! A conductor who wished to be working with David Davidson had to fulfill three unspoken conditions: absolute knowledge of choir music and anything that was necessary to achieve a faithful interpretation; knowledge of the beauty of the human voice, and how difficult it is to constantly renew that beauty; utmost confidence in his, David's, work in preparing the choir from the first rehearsal up to the actual concerts. If David felt he could entrust/lend "his choir" to a conductor, this "guest conductor" invariably met with success. David never offered, and certainly never imposed, his assistance to a conductor right away – he always waited for that conductor to show his willingness to appreciate David's great experience and profound humanity. For those who were able to win his friendship it was a wonderful gift. I was lucky to be among those to earn his friendship. It is a gift I will carry with me for the rest of my days ... and so Johannes Brahms' "German Requiem" once again impresses upon us its great and eternal significance: Great grief has befallen us in these days – and for many of us it is a very personal and private grief – but even with tears in our eyes we should, with great happiness, whisper to each other: it was a privilege to have known and accompanied him on his earthly journey, with his singing and his music making. Rise all, and bow with deepest gratitude."

---
David R. Davidson
was appointed the Interim Director of the Dallas Symphony Chorus in January, 1993 before being appointed the fifth Director of the Dallas Symphony Chorus on December 1, 1994. (The Dallas Morning News recently stated that the Dallas Symphony Chorus in recent years has become one of the hallmark musical organizations of Dallas.) David R. Davidson became Director of Music and Arts at Highland Park United Methodist Church on November 1, 2003. He was an adjunct instructor of choral conducting and handbells at the Perkins School of Theology at Southern Methodist University. Mr. Davidson served as Director of Music at Highland Park Presbyterian Church from 1985 – 2003. He was the visiting instructor of "Survey of Choral Literature" and "Choral Masterworks" at the Meadows School of the Arts at Southern Methodist University. Mr. Davidson was chosen to be a Masterclass Conductor at the eighth International Choral Conductor's Seminar in Brugge, Belgium, where he studied with Laszlo Heltay. He also studied with Robert Shaw, Dr. Lara Hoggard, and Sir David Willcocks in addition to graduate work in choral conducting at the University of Cincinnati College Conservatory of Music.

Davidson prepared the Dallas Symphony Chorus for performances with Pinchas Zukerman, Eduardo Mata, Andrew Litton, Kazimierez Kord, Robert Shaw, Richard Hickox, Claus Peter Flor, John Nelson, Zubin Mehta, Gunther Herbig, Eve Queller and Kate Tamarkin. The Dallas Symphony Chorus released their first Christmas recording
A Feast of Carols
in December of 1994. Andrew Litton, then Music Director of the Dallas Symphony, and David Davidson collaborated to record a Christmas CD of the Dallas Symphony and Chorus for Delos International
A Dallas Christmas Gala
as well as a 2004 live recording of the Beethoven
Symphony No. 9
conducted by Claus Peter Flor. Mr. Davidson prepared The Dallas Symphony Chorus to perform with the Israel Philharmonic Orchestra in July 1996 with Zubin Mehta conducting six performances of the Mahler
Symphony No. 8
. Mr. Davidson also prepared the DSC for four performances with the Opera Orchestra of New York. The New York Times praised the chorus in all four performances as well as their performance of Belshazzar's Feast performed with the Dallas Symphony in Carnegie Hall. Davidson prepared the chorus for performances and recording the Mahler
Symphony No. 8
under the direction of Andrew Litton in May of 2000. Preparation for other recordings include
Porgy and Bess
on Dorian, and the
Moscow Cantata
and
1812 Overture
by Tchaikovsky on the Delos label.

Davidson conducted the chorus and orchestras during the DSC's 2003 European tour which included the Stefansdom in Vienna, Smetena Hall in Prague, Ottobeuren Abbey, and the Liszt Conservatoire in Budapest. These performances were before packed audiences and received great acclaim from reviewers in each of those cities. The Dallas Symphony Chorus conducted by David R. Davidson performed with acclaim as a headliner ensemble for the 2001 National American Choral Directors Association Convention in San Antonio. The DSC also performed for the Texas Choral Directors Association. Mr. Davidson conducted the Highland Park Presbyterian Church Chancel Choir in performances for the American Choral Directors National Convention in Louisville, the Texas Choral Directors Association Convention, the 1994 American Guild of Organists National Convention, and as the featured choir for the 1990 International Church Music Festival in Coventry, England.

Mr. Davidson made his conducting debut with the Dallas Symphony Orchestra in December 1996, stepping in at the last minute to conduct the final four Christmas Celebration Concerts when the conductor became ill. He conducted with acclaim the 1997-2008 Dallas Symphony Christmas Celebration concerts that included a live TV telecast as well as making his debut on the 1999 DSO Classical Subscription Series conducting four performance of
Messiah
. When stepping in for Andrew Litton to conduct the Faure
Requiem
in May 2005, Scott Cantrell's headline began with "….Davidson expertly steps in." Davidson made his Carnegie Hall debut in June 1998 conducting the Texas Festival Chorus and the Inter School Orchestra in a performance of the Mozart Requiem.

A nationally recognized church music and choral clinician throughout the United States, Mr. Davidson chaired the Worship and Choral Music R & S Committee for ACDA as well as served as Vice-President of Church and Community Choirs for the Texas Choral Directors Association.

---
In 2011, Mr. Davidson was added to the
American Choral Directors Association "Wall of Honor"
and his entry can be viewed on
this 2011 YouTube video
at the 3:04 mark, and on
this 2015 YouTube video
at the 5:50 mark.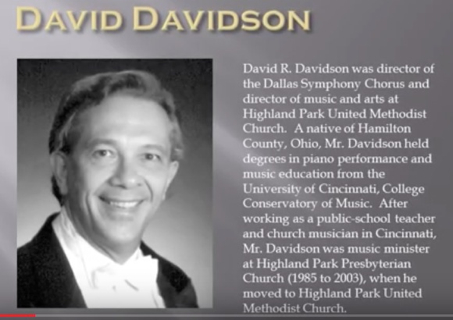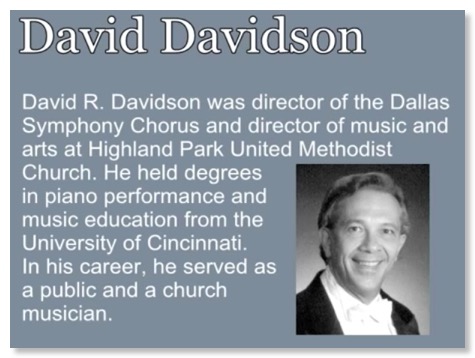 Former Director - Ronald L. Shirey (1983-1992)
FORMER DIRECTOR (1983-1992)
Ronald L. Shirey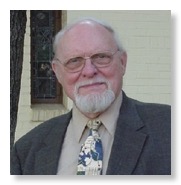 Ronald L. "Ron" Shirey
led the DSC from July 1983 to December 1992 and was the fourth Director of the Dallas Symphony Chorus. The Chorus took its first international tour to Europe in the summer of 1985 with Shirey conducting concerts in Vienna, Salsburg, Ingolstadt and Leipzig. Under Shirey's direction, the Chorus recorded Mahler's
Symphony No. 2
, released in 1989, and performed at Carnegie Hall Christmas Concerts in 1988 and 1990. Shirey passed away unexpectedly on Sunday, November 1, 2009. A memorial service was held November 6, 2009 at University Christian Church in Fort Worth, TX, where Ron had been
Choirmaster
since 1976.

Fort Worth Star Telegram Story
TCU Music Department Tribute
Former Director - Frank Sargent (1981-1983)
FORMER DIRECTOR (1981-1983)
Frank Sargent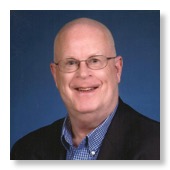 Frank Sargent
was the third director of the Dallas Symphony Chorus, taking the baton in August 1981, for the duration of the Chorus' 5th and 6th seasons, until May 1983. Prior to his appointment, he was a member of the Chicago Symphony Chorus while studying to receive his B.A. in Music Education from North Park University. He completed a Master of Music in Vocal Performance from Midwestern State University and did post-graduate work at SMU in Dallas, Baylor, and Westminster Choir College. Mr. Sargent also holds Kodaly Certificates, Levels I and II, from the University of North Texas.

Following his time with the DSC, Mr. Sargent served as Director of Music at First Presbyterian Church in Richardson, TX, Director of Choral Music at Highland Park (TX) High School, and Choral Director with Gilbert (AZ) Public Schools. He is currently Choral Director of the Apache Wells Community Church in Mesa, AZ and an Adjust Music Faculty Member at Mesa Community College.

Mr. Sargent is also a published composer/arranger of several works, and has been under contract with Oxford University Press since March 1988.

https://www.linkedin.com/in/frank-sargent-4763a156
Former Director - Stewart J. Clark (1978-1981)
FORMER DIRECTOR (1978-1981)
Stewart J. Clark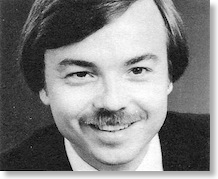 Stewart J. Clark
is a native of Scranton, PA and received his undergraduate training at Concordia College, Moorhead, Minnesota, where he studied conducting with Paul J. Christiansen. He completed his Masters and Doctorate in Choral Conducting at The University of Texas under Dr. Morris J. Beachy.


While studying at The University of Texas, Dr. Clark was the director of the Longhorn Singers and the Varsity Singers, Supervisor of the Pop Choral Groups, and Assistant Director of the Austin Symphony Choral Union and the University of Texas Chamber Singers. Under his direction, the Longhorn Singers and the Varsity Singers performed numerous concerts in the Dallas/Ft. Worth metroplex.

Dr. Clark was also the Director of Choral Activities at Tulane University in New Orleans, LA. During that time, he took the Tulane University Concert Choir on tour which included a performance at the International Schubert Music Festival in Vienna, Austria. In addition to his teaching and conducting duties, Dr. Clark was the Music Director for the Tulane Opera Theater production of Gilbert Sullivan's
Yeoman of the Guard
,
The Student Prince,
and the chorus director for
La Boheme
. Dr. Clark initiated the successful annual Elizabethan Madrigal Dinner. He was also actively involved as adjudicator and clinician for various area-wide choral festivals for the Louisiana Music Educator's Association.

In addition to serving as director of the Dallas Symphony Chorus from 1978 to 1981, Dr. Clark also served as the Director of Choral Activities at The University of Texas at Dallas.
Assistant Director - Dwight Jilek (2013-2016)
ASSISTANT CHORUS DIRECTOR (2013-2016)
Dwight Jilek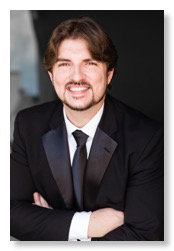 Dwight Jilek
was the Assistant Choral Conductor for the Dallas Symphony Chorus from Fall 2013 to Spring 2016. He completed doctoral studies in Choral Conducting at the University of North Texas in May 2016 and also served as the conductor of the UNT Concert Choir. He previously had completed his Master's Degree in Choral Conducting at Michigan State University, where he was the graduate assistant to the Men's Glee Club and State Singers under Dr. Jonathan Reed, and the Chorus Master for the Opera Theatre Program. He holds a Bachelor of Music degree in Vocal Music Education from Concordia College in Moorhead, Minnesota, where he studied conducting with Dr. René Clausen and was Assistant Conductor for the Concordia Choir.

Dwight was vocal music director for six years (2005-2011) in Minnesota at Northfield High School where he oversaw five curricular and four extracurricular choirs, along with the curricular vocal lesson program. Under his direction, the Northfield Concert Choir was accepted by audition to perform in the inaugural Minnesota ACDA Choral Arts Finale (2006), the Dorian Choral Invitational (2007), the Minnesota State ACDA Convention (2007), the Minnesota MEA convention (2008), and was a featured choir at the St. Olaf Choral Festival (2009).

With over ten years of church music experience, Dwight was the Traditional Choir and Adult Handbell Choir director at St. Andrew Catholic Parish in Fort Worth. In 2015, Dwight took over as Chorus Administrator of the Dallas Symphony Chorus in addition to his duties as Assistant Conductor of the Chorus.

Following his graduation from UNT in May 2016, Dr. Jilek accepted a position as Director of Choral Activities at
Bemidji State University in Minnesota
, where he moved in July 2016 with his wife, Alyssa, two daughters and a son.
Assistant Director - J.D. Burnett (2011-2013)
ASSISTANT CHORUS DIRECTOR (2011-2013)
J.D. Burnett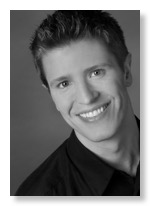 J.D. Burnett
was the Assistant Chorus Director for the Dallas Symphony Chorus from Fall 2011 to Spring 2013, and has enjoyed a varied career as a conductor, singer, and educator. He is the Artistic Director and Conductor of the Kinnara Ensemble, a chamber choir of professional singers in New Jersey. With Kinnara, he performs several concert repertoires a year in the greater NY and Philadelphia areas. In addition to his duties with the Dallas Symphony Chorus, which began with the 2011 season, he was a Teaching Fellow at the University of North Texas, where he earned his doctorate in choral conducting in Spring 2013. As of May 2013, he was named associate director of choral activities at the University of Georgia.

Formerly, he served on the music staff of the New Jersey Youth Chorus, was Associate Conductor of the Masterwork Chorus of New Jersey, and was Acting Director of Choral Activities at Montclair State University.

Prior to these appointments, he served as Interim Director of Choral Activities at San Jose State University, was Artistic Director of the New Jersey Chamber Singers, was Music Director of the Houston Masterworks Chorus, founded Men's Consort Houston, and was a member of the choral music faculty at Kingwood High School in suburban Houston.

Burnett did undergraduate study at Stanford University and Oklahoma State University. He holds a Masters Degree in Choral Conducting from Westminster Choir College, where he sang in the Westminster Symphonic Choir and Westminster Kantorei, and served as Assistant Conductor of the renowned Westminster Choir.

As a professional choral singer, Burnett has performed seasons, concerts, and recordings with the Stillwater Chamber Singers, Cantare Houston, The Santa Fe Desert Chorale, The Robert Shaw Festival Singers, Fuma Sacra, the Choir of Trinity Church Wall Street, the Oregon Bach Festival Chorus, and Conspirare.
Former Accompanist - Jerry Stephens (1977-2016)
CHORUS ACCOMPANIST (1977-2016)
Jerry Stephens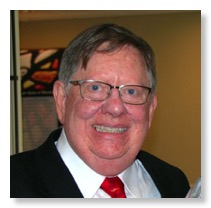 Jerry Stephens
was the principal rehearsal accompanist for the Dallas Symphony Chorus since its founding in 1977 until his retirement following the conclusion of the 2015-2016 season. He and his wife, Paula, are also well known in the Dallas area as a performing piano duo, who have delighted, amused and amazed audiences of all ages with their improvisational skills as well as playing a wide variety of genres, from classical to folk to Broadway to holiday and many pop tunes.

After 38 seasons of helping the Chorus prepare for concert after concert (and doing a little performing with us during the Christmas season and other times, too) Jerry announced his retirement in May 2016.

A book of personal congratulatory letters, stories, anecdotes, and remembrances was assembled presented to Jerry at a retirement reception, held on May 29 at Highland Park United Methodist Church, where more than 100 current and former members were in attendance.

A "GoFundMe" account was set up to provide Jerry & Paula some "mad retirement money" as a special gift. As of this posting, the total in the account was more than $2100.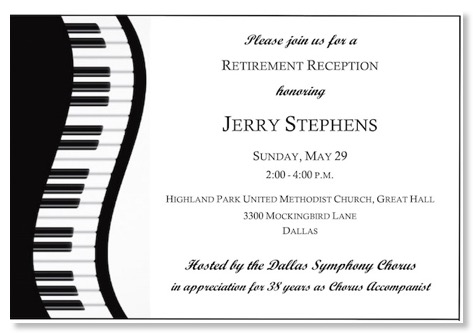 Vocal Coach - Grant Williams (1994-2004)
VOCAL COACH (1994-2004)
Grant Williams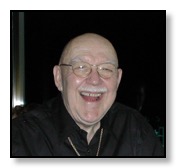 Grant Williams
was a vocal coach and consultant to the Dallas Symphony Chorus until just before his passing in 2004. He enjoyed an extensive performing career in leading roles with the New York City Opera and the opera companies of Philadelphia, Detroit, Chautauqua, Central City, Mississippi, Miami, Fort Worth, Washington, D.C. and the World's Fair Festival of American Opera, Brussels, Belgium.

As vocal soloist he performed with the New York City Ballet, the Martha Graham Company, The Robert Shaw Chorale, the stage bands of Horace Heidt and Wayne King in theater, radio and television. His symphony orchestra engagements included the Cleveland, Detroit, Chautauqua, Little Orchestra Society of New York, Symphony of the Air (formerly NBC Symphony), Dallas, Norfolk, Des Moines, Philadelphia and Oklahoma City. He was the regular soloist at the Riverside Church of New York, recitalist at Wigmore Hall, London, England, and regular member of the Men's Glee Club of Radio City Music Hall. His recordings as soloist include the RCA Victor, MGM and Lyrichord.

Mr. Williams was founder and first president of the Dearborn Symphony Orchestra and founder and conductor of the Grant Williams Chorale which became the nucleus of the Detroit Symphony Chorus. He was Professor Emeritus of the College of Music, University of North Texas. The Juilliard School awarded him Bachelor and Master of Science degrees in voice as a scholarship student over seven years, and his dramatic study was under Uta Hagen of New York.
Chorus Members - In Memoriam
IN MEMORIAM

This page is dedicated in fond memory to those Dallas Symphony Chorus Members who have passed away and joined a much larger chorus. We honor and celebrate their love of singing and contributions to choral excellence through their involvement in the Chorus.


Robert "Bob" Lynch (B) - 1998
Jenny Lynn Klinke (S) - 2002
Mary Harris (S) - 2003
Russel Carver (B) - 2004
Joel Shickman (B) - 2007
Serita Lattimore (S) - 2007
Jack Gramlich (T) - 2008
Lance Treadway (T) - 2008
Barbara McKinney Buckner (A) - 2009
Nash Long (B) - 2010
Blodwen Henry (S) - 2011
Debra "Debi" H. Lewis (S) - 2013
Mary Ruth Caldwell (S) - 2013
William "Bill" Rollings (T) - 2013
Kathleen Alexander (?) - 2013
Trisha Hale (S) - 2014
Joe Wright (B) - 2014
Mike Richardson (T) - 2014
Suzanne Goddard (A) - 2014
Teri Long (A) - 2014
Dick Stine (B) - 2015
David E. Dilworth (B) - 2015
Kalva Sue Scott (S) - 2015
Dave Lundberg (B) - 2017

Mary Davis (S) - 2017

Stephen Dardaganian (T) - 2017

Barbara "Babs" Arnswald (A) - 2017

Alan Lummus (T) - 2017

Frank Amos (B) - 2017